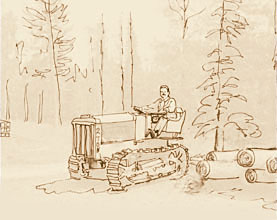 PRODUCTS – FIREWOOD
Brooks Sawmill is a major supplier of firewood to Alberta campgrounds. We also supply firewood to a number of retail and commercial businesses.
We carry the following types of firewood:
Firewood can be purchased in the following quantities:
Shrink-wrapped bundles
Bagged
Bulk (cord, ½ cord)
Delivery can be arranged for firewood ordered in large quantities. Our firewood division processes standing dry. Our birch is seasoned and cut to 14" long.